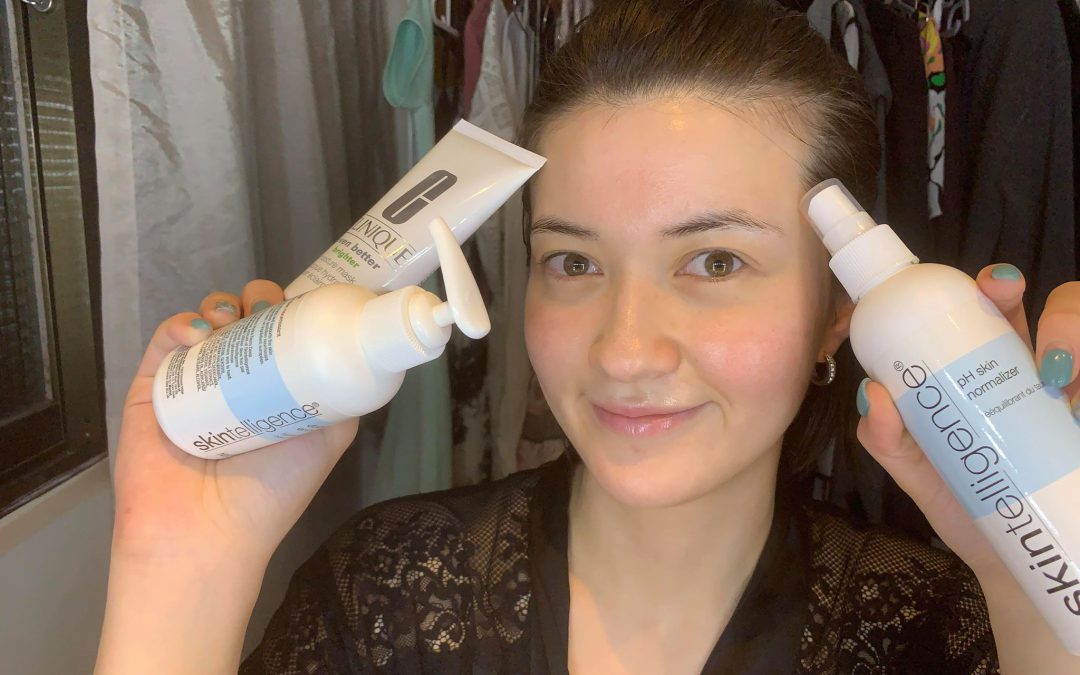 I am in my mid-twenties, and I think about aging. You might wonder now why I am already thinking about a topic like that. Aging is a big thing in Asia, and with my half Taiwanese heritage, I have been confronted with beauty and skincare from a very young age. 
People always wonder how Asian women look so young, let me tell you it's not just the genes, they really know how to take care care of themselves. Natural medicine, herbs, and understanding what you put into your body is deeply embedded into East Asian culture. 
The older I get, the more I want to keep my body young and healthy. I don't think it is narcissism that fuels this wish, it is that I see a lot of older people suffering from problems that they could've prevented while they're young. I want to give my body a fair fighting chance, a good head start when age is slowly going to give it a hard time. 
Now, what do I actually do to keep myself on top of my game? There is no secret ingredient, it's basically beauty from the inside out. We all know about it, but not everyone really knows what that means. 
While I am writing these lines, I think I want to make it a series. There are so many things that I do and to make you read all of it at once? It is a bit much. 
I don't know how many women my age are actually thinking about aging. I want you to think about it differently because the aging I talk about is not the wrinkles and gray hair. It is all about health and feeling strong, fit, and healthy. 
Today I am going to start with something we can all put more effort into; Skincare. As a teenager, I couldn't care less about my facial products. I would just use whatever mum was buying. When I hit 17, I started modeling here and there, and I had an ex-model as my mentor. She had those gorgeous long legs, and every time she would walk into a room, you can't help but look at her. That's how much of an aura she has. She is one of the OG models (I'm sure you chuckled a bit haha). She had a very traditional model carrier. When she was doing runway shows, they didn't have a makeup artist. Someone stuck a picture of whatever the look was for today's show, and every model had to figure it out themselves how to get that look done. She had a proper runway and posing training, and she wasn't less strict on me. She would reprimand me for not taking care of my skin properly, and she would force me to put on SPF every day. She was strict and mean at times, but I looked up to her. She's now a beautiful mum and businesswoman, and she looks hella good for her age. I thought: "I want to look like that!".
That's when I started to put more focus on what I put on my face. And as simple as it sounds, SPF is so important. It doesn't matter if it's sunny, windy, rainy, snowy, or cloudy. Put your SPF on EVERY SINGLE DAY! Find one that your skin likes and slather it all on your face. If you are outside all day, remember to reapply!
Favorites of mine are the SPF day creams by La Roche Posay. They have all kinds of different day creams for different skin; sensitive, dry, allergic, dull…etc.
Right now I mix Tone-up Light Cream SPF 50+ PA++++ by La Roche Posay with my daily moisturizer (Skintelligence® Daily Moisture Enhancer) and apply it in the morning. On the go I have a powder with SPF from Maybelline, to reapply my SPF during the day.